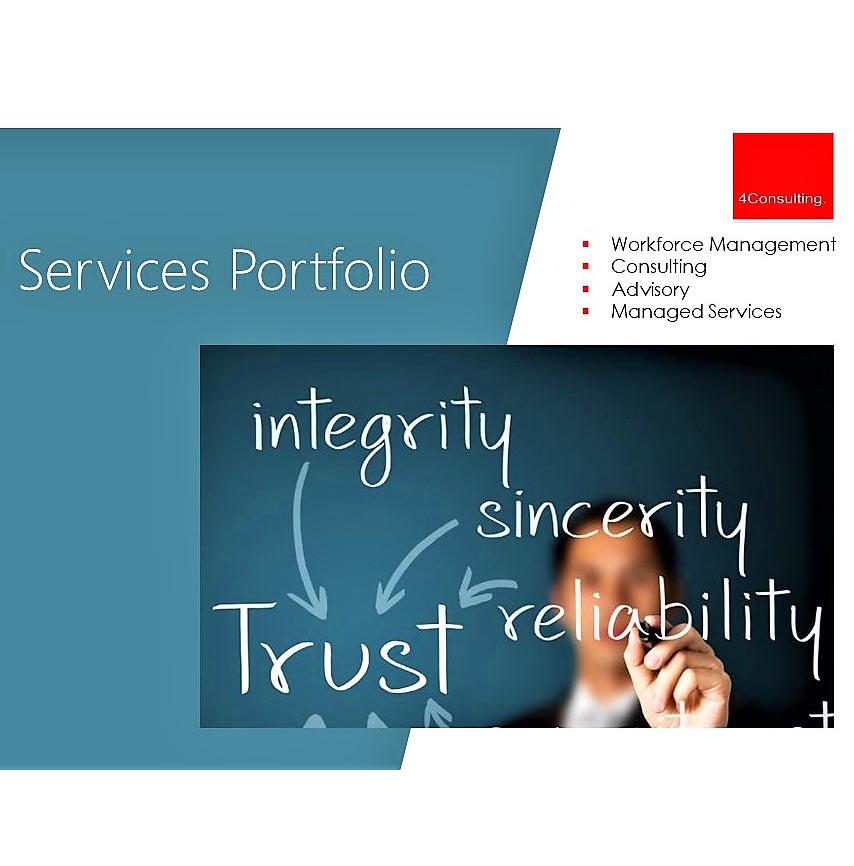 Establishing Relationships Based on Trust, Knowledge, and Integrity
At 4Ci we strongly believe that professional work ethics, integrity, trust, and knowledge are the foundation of any business. Our business relationships with our customers, suppliers, employees are built on these principles. We are the brand our customers, employees, and suppliers trust.

OUR SERVICES
We offer ideas that raise your business above the expected
Advisory
Strategy is not operational excellence. Strategy is not achieving 'sales target' or meeting individual 'goals & objectives'.
Academy
4Ci has strategic collaboration with world's largest consulting firm to professionally train consultants on software programming languages and tools.
Consulting
We are the brand that global consulting firms and system integrators trust when it comes integrity in work ethics and reliability in work performance.
Disaster Recovery
4Ci has built a reputation as a trusted, dependable, and experienced provider of advisory services in compliance with FEMA guidelines. Our workforce specializes in providing disaster response and recovery from natural catastrophes.
Workforce Management
We deliver our promises. Our portfolio comprises of MSP services, SOW project staffing, contract staffing, and contingent program management advisory services for technology, general, administrative, clerical, and financial categories.
ReSAM
Efficient management of task orders (requirements), consultants, and vendors can help streamline the process for task order management, talent acquisition, performance reporting, and vendor management.